Regaining trust and fatherhood after opioids
Dan Albert remembers using opioid medication in college.
"When I would use, it would kind of mask any emotions or pain that I would keep in and it would intensify anything I was doing," Albert said.
His former girlfriend, Lindsey, remembers him as "the life of the party" and "just a great person to be around."
It wasn't until Lindsey became pregnant with their daughter that Dan's addiction took off.  He remembers taking opioid medication while Lindsey was in labor and being so high that he could barely hold his daughter when she was born.
Lindsey gets emotional when thinking about opioid addiction and that time in her life.
"It's terrible. It robs people of so many wonderful things like moments that should be enjoyable," she said.
After their daughter's birth, Dan tried to get clean on his own but was not successful.
"There was a lack of resources, too, at that time. I mean, you're looking at 2011.  You know, you talk about opioid addiction now and you see billboards, you see … TV screens. There was nothing like that then," Lindsey said.
Lindsey decided to move out with their daughter. Dan describes that as one of the lowest points in his life. That's when he went from opioid medication to heroin.
"It's a mental obsession. That from the moment I wake up until the moment I sleep, which is very little, the entire time I'm thinking about getting high," Dan said.
After one incomplete stay in rehab, Dan tried again in 2017.  This time he finished the program.
"My daughter was ultimately the driving force in me wanting to be number one in my own life," Dan recalled.
Following rehab, Dan moved to a recovery house and gradually began strengthening his relationship with his daughter. It was Lindsey that wanted things to move slow.
"You've hurt these people for years and years and years. … time heals all wounds and it takes time for people to understand. Are you going to stay successful," Dan said.
"It's very tough as a parent. There's a lot of days where I would go to sleep and I would be very angry that I allowed my life to get like this. But what I would do is I would take that as motivation and be like I'm never going to live like this again," Dan said. "Now looking back on it, you know, I couldn't be more grateful that she has a mother like that. That was protecting her best interest."
Dan set goals as part of his recovery. His 90-day goal was to take his daughter to Hershey Park, and he reached it.
"It was kind of living in the moment and it was super awesome and powerful," he said.
Recently, Dan moved out of the recovery house and into a place of his own where he has a bedroom for his daughter. They spend Sundays together and some overnights as well. Their relationship is stronger than ever.
"This is why I'm going to keep doing what I'm doing because this is what life's all about," he said. "You know she's just … the best thing that I've ever created in my entire life."
It has been a long journey for Lindsey, who is happy to see Dan doing so well.
"That saying that time heals all wounds is so, so true. You have to build the trust back up."
Dan's advice to others trying to find their way through opioid addiction is to focus on today.
"The past is the past. Don't look at what you did. You need to focus on today to get to where you want to go."
Today Dan runs HEROIN THE FIGHT, a group that works to fight the stigma of addiction.
---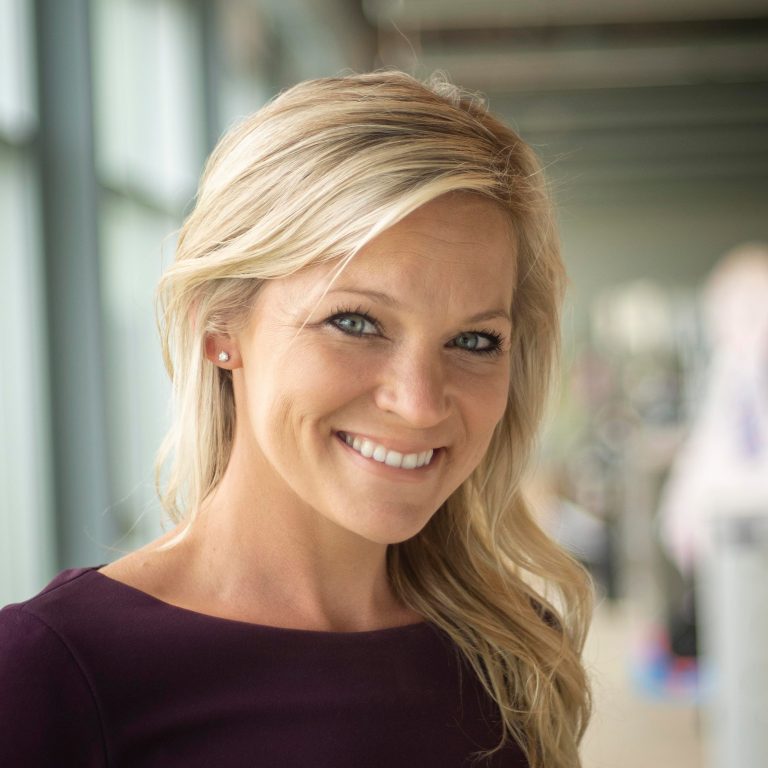 Keira McGuire/WITF
Keira McGuire is a health reporter and multimedia producer for WITF. She hosts and produces Transforming Health television programs as well as other shows and documentaries for WITF's Original Productions. McGuire produced the Emmy Award winning series HealthSmart for the last ten years. Keira previously worked at WBFF in Baltimore and WMDT in Salisbury as a reporter and anchor. She's a graduate of Towson University.