A day in the life of a nurse practitioner battling COVID-19 
"Inevitably I'm going to be exposed." 
Susie Carl is a hospice nurse practitioner. In her line of work, she is used to days that end in tears. But because of COVID-19, she is facing a new normal.
Susie Carl has spent the last decade caring for the terminally ill and actively dying. She's a nurse practitioner for hospice and palliative care. In her line of work, she is used to days that end in tears and has learned to cope with those emotions.
Today, she is facing a new normal.
"It's usually not such a sustained, prolonged, anxious anticipation of what's to come. And that's what makes this different. It's the not knowing, not knowing what's going to happen," Carl said.
On March 30, she treated her first COVID-19 positive patient.
"Going forward, my responsibility to my community will be managing the inpatient dying population. And that's going to be increasingly more and more COVID patients as there several nursing homes in the area that are starting to report outbreaks," she said.
Carl was given an N95 mask, although she says it's a contractor version instead of a medical N95 that would be adjustable. She also has a face shield that she wears over her N95 mask. After every patient, she disinfects the shield with bleach wipes.
"It's not a perfect system. And it's, you know, it's not a reflection of my own organization — which is doing the absolute best they can — or even my community, which has stepped up and donated as much as they can to our supplies. It's unfortunately just an impact of this this whole outbreak that our system was not prepared for," Carl said.
She believes she will inevitably be exposed to COVID-19.
"I was on a webinar with the CDC where they were talking about reusing PPE, like how to sterilize your masks and your gowns and make supplies last. And that was one of those Twilight Zone moments that made me feel like, this is some kind of nightmare becoming a new norm," Carl said.
Carl lives alone with her two pets. She's thankful that she does not have to worry about exposing anyone else in her household. But, she says it can be lonely.
"I have some family that lives close to me. And knowing that I'm not going to have that human interaction with them for weeks really weighs on me," she said. "There's just something that, you know, hugs and kisses with the babies that you love in your life that FaceTime can't replace. And even knowing that even after the last patient I treat, I still have like a two-week period of needing to self-isolate from them is hard."
"But my journey is certainly no harder than someone else's because we're all having to make incredible sacrifices," she said.
---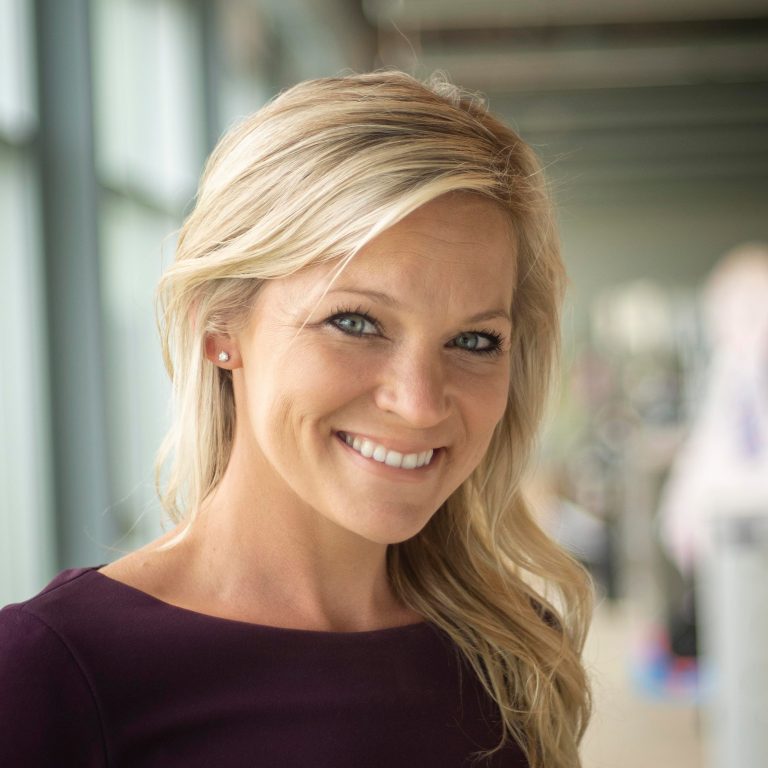 Keira McGuire/WITF
Keira McGuire is a health reporter and multimedia producer for WITF. She hosts and produces Transforming Health television programs as well as other shows and documentaries for WITF's Original Productions. McGuire produced the Emmy Award winning series HealthSmart for the last ten years. Keira previously worked at WBFF in Baltimore and WMDT in Salisbury as a reporter and anchor. She's a graduate of Towson University.