The Invisible but Costly Toll of Emotional Isolation
By Karie Batzler
The 'Expert Voices' submissions are for educational purposes only. They are written by marketing staff at Capital Blue Cross and Wellspan Health, in coordination with the experts listed. They are not connected to news coverage by WITF or Transforming Health. Information in these posts is not meant to replace professional medical advice or treatment plans. Capital Blue Cross and Wellspan Health encourage you to contact a qualified health care professional to discuss your individual health concerns.
Whether we realize it or not, we remain in the midst of an isolation epidemic. That's something my personal and professional experience has made painfully plain over the past two-plus years.
Much attention has been paid to the physical and social isolation that occurred during pandemic lockdowns and quarantines. However, the impact of the emotional isolation requires more attention. The medical risk was so high throughout the pandemic that little thought was given to providing guidelines for how to cope with the many natural emotional reactions born of this trying time.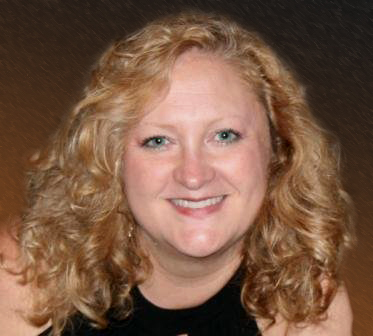 Normally, when we feel afraid or experience a loss, it is natural for us to self-isolate by pulling back and spending some time alone to gather our thoughts and emotions, and to soothe ourselves by doing things that comfort us and help us feel safe. Once we feel re-centered, we can re-engage with the world.
There is a cumulative behavioral health toll that has continued to accrue during this once-in-a-lifetime event. Enormous accommodations had to be made during early phases of the pandemic, upending our daily routines, and forcing us to face the fear, uncertainty, and life-and-death reality of the COVID-19 pandemic. Among the challenging restrictions were large-scale limitations to our ability to spend time together by going out to dinner with friends, or having large family gatherings to celebrate birthdays and holidays. Even today, in a vaxxed and double-boosted world, our emotional connectedness continues to be interrupted during periods of self-quarantine from the virus.
Research shows that when people live in a crisis mode over extended periods of time, emotions often go unprocessed. Said plainly, multiple years' worth of unresolved fear and uncertainty can evolve into symptoms of anxiety disorders. Unprocessed sadness, loneliness, and grief can evolve into symptoms of depressive disorders.
And alcohol and other drug use intended to help us relax and temporarily feel more calm can progress into substance-use disorders. Without question, this period has been especially difficult for those who struggled with behavioral health challenges before the pandemic.
For instance, there were nearly 46,000 U.S. suicide deaths in 2020, or about one every 11 minutes, according to the Centers for Disease Control and Prevention (CDC). And about 12.2 million Americans seriously considered suicide that year, the CDC says.
Drug overdose rates also climbed exponentially. The CDC says they soared 30% in 2020 versus 2019.
What I know for certain is this pandemic has left us with little guidance about how to process the layers of unfinished emotional business we have all collected over the course of the past two-plus years. Many of us, myself included, lost loved ones during this pandemic, and that grief was especially random and cruel. We often were forced to skip or delay the social rituals that usually help us mourn together. Many of us did not have the opportunity to say goodbye.
What are the consequences when mourning is stilted? An underlying level of unprocessed emotions can create a baseline of grief and sadness we carry with us each day. It's like an invisible mental wellness toll, and the individual often fails to recognize the levy.
For all of these reasons and more, the behavioral health toll from this pandemic is far greater than most of us realize.
I will leave you with three questions:
1. What words would you use to describe your state of mental wellness over the past two years?
2. What parts of your life were placed on hold during the pandemic?
3. What can you do to improve the level of mental wellness for yourself and others?
Karie Batzler is the Director of Behavioral Health at Capital Blue Cross.